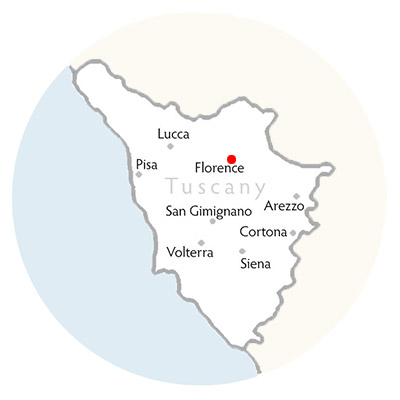 Florence, the city of romance, birthplace of the renaissance, of Dante, is still an unspoilt, but lively and fascinating city.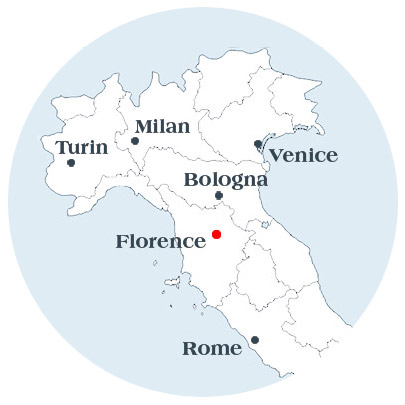 Museums such as the Uffizi Gallery and the Academy, the landmark of Ponte Vecchio bridge, and the view from Piazzale Michelangelo over the city, make it a visit never to forget.
This is an ideal location both for small weddings, in the Sala Rossa, the Red Room in the town hall, and larger weddings in the beautiful villas in the hills outside of the town. Florence is a great option in and out of season, and is especially suited to those groups who want guests to take care of their own accommodation options, and simply host a memorable, and romantic wedding day.
The countryside around Florence, and the medieval villages and towns nearby, make staying in the heart of Tuscany a dream experience for a honeymoon and holiday. This is the best location to use as a base if you wish to visit towns such as Siena, famous for its horse race, the Palio, and San Gimignano, with it's medieval towers, seen in the recent film by Zeffarelli, "Tea with Mussolini". Or Pienza, made famous by the film "The English Patient".
Or if you prefer the coast, the stunning Ligurian region of the "Cinque Terre" is only a short train ride or drive away. Drive through one of the greatest wine producing regions of the world, the Chianti region, go wine tasting, visit castles and go horse-back through Tuscany, or biking in the Chianti hills…
Arrange your stay and wedding reception in a Medici Villa, or a medieval castle, in the cool hills outside the city, and make your special day one that you and your guests will never forget.